Rubber Profiled Packer Roller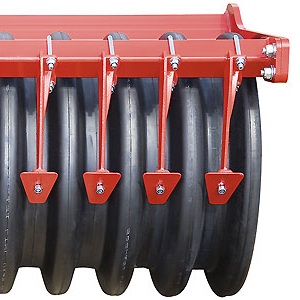 Replacement spare parts for the following machines: for agricultural machines that is used to cultivate the soil where crops are to be planted (disc harrows, cultivators etc.)
Designed for use in all soil types with excellent self-cleaning properties. Supplied as a complete unit comprising frame, roller, bearings and scrapers for easy universal adaptation to any existing equipment.
News
25 January, 2020
New petrol engines cause more air pollution than dirty diesels
New Gasoline Direct Injection (GDI) petrol engines for cars emit more cancer-causing particles than modern diesel engines, a new study by independent vehicle researchers TÜV Nord revealed today.
read more
------------------------------------------------
25 January, 2020
Supplier and end user collaboration could reduce chemicals' environmental impacts reduced
A model for chemical use that involves collaboration between suppliers and end-users could benefit both parties as well as the environment, according to recent research.
read more